1. In 2010, a professor at Kansas State University ate nothing but Hostess snacks, Doritos, sugary cereals, and Oreos for two months and lost 27 pounds.
Mark Haub, a professor of human nutrition, put himself through this junk-food diet in an attempt to prove that weight loss happens due to pure calorie-counting, and not because of the nutritional value of food. So he reduced his calorie intake from 2,600 calories a day to 1,800, eating sugary junk food every three hours. Not only did he lose weight, but he also reduced his bad cholesterol by 20%, and increased his good cholesterol by 20%.
2. A woman set a world record by eating a 72-ounce steak in less than three minutes.
Molly Shuyer, a mother of four from Minnesota, weighs only 120 pounds and DEMOLISHED the previous record held by a dude named "Furious Pete," who ate the steak in six minutes and 48 seconds.
3. On Oct. 30, 2009, Hjörtur Smárason bought the last cheeseburger ever sold at the last Icelandic McDonald's before it closed for good the next day. Instead of eating the burger, he chose to preserve it — and gave it to the National Museum of Iceland.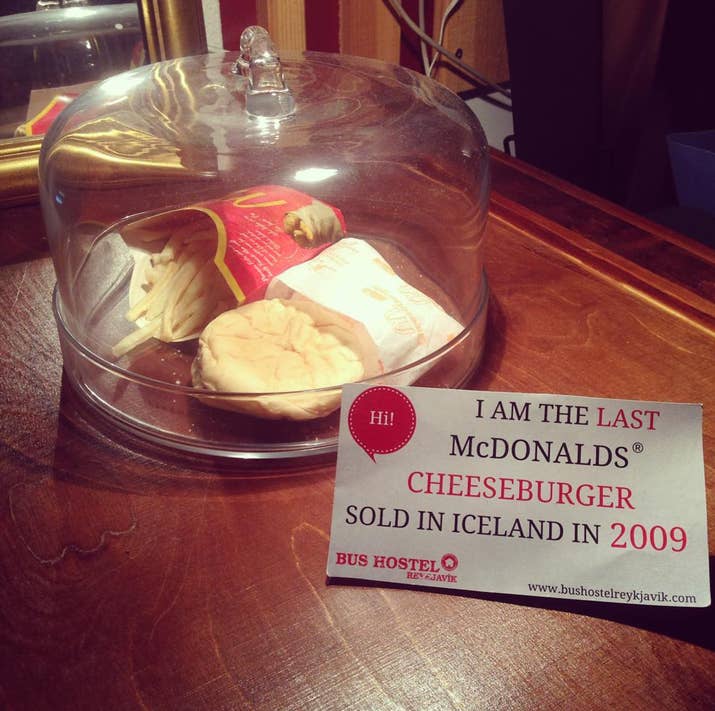 The museum kept the burger for a year. The burger now resides at the Bus Hostel Reykjavik, where there's a timer keeping track of the burger's "life." There is also a livestream where you can view the burger slowly decaying.
4. In 1998, Michael Cameron, a student at Greenbrier High School, 130 miles east of Atlanta, was suspended for wearing a Pepsi shirt on "Coke Day."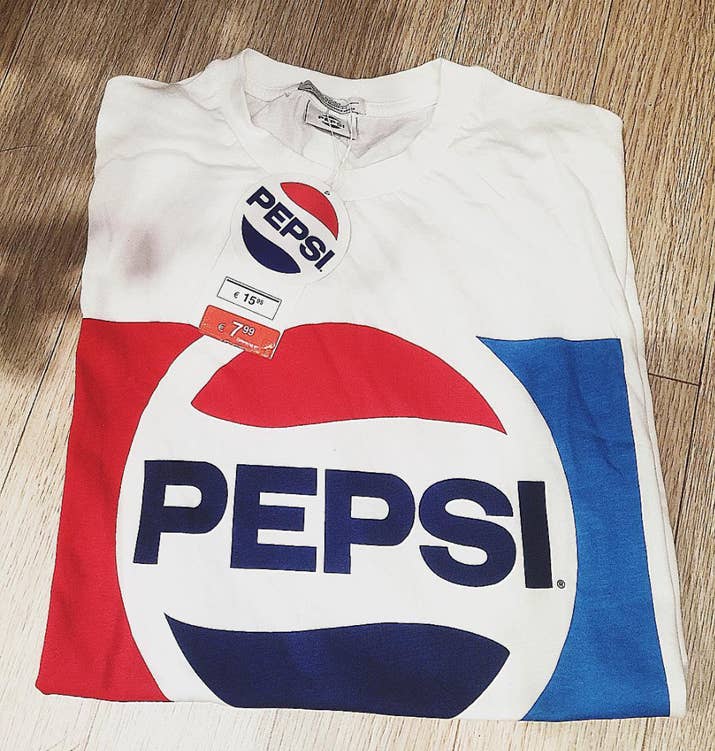 The student received a harsh punishment because Coca-Cola executives were visiting the school. According to school officials, "It's not a Coke-Pepsi war issue…It has nothing to do with that. It was a student deliberately being disruptive and rude."But a Coca-Cola spokesperson said, "The Coke executives did not see Mr. Cameron's shirt and were not offended by the prank … The kid did what a kid does."Finally, a Pepsi spokesperson weighed in on the issue: "Without knowing all the details, it sounds like Mike's obviously a trendsetter with impeccable taste in clothes."
5. Fredric Baur, the man who invented the Pringles chips can, asked to be buried in one.
Baur, who was an organic chemist and food storage technician, invented the tube-shaped container back in 1970. He died at the age of 84 and was cremated after his death. His children fulfilled his wish by placing part of his remains in a Pringles can.
---
To see the complete list of food facts from Buzzfeed, click here! 
SOURCE: https://www.buzzfeed.com/norbertobriceno/wtf-food?utm_term=.yx37P0O0Kl#.kfYXMJ2J9K