So nowadays, the age that people are getting married typically runs in the 20's if not 30's, but age is not something that stopped this couple from taking that next step in tying the knot! Gertrude and Alvin are just another example of the simple truth that you are never too old to fall in love. Check out their story below: 
---
On Aug. 5 Gertrude Mokotoff, 98, and Alvin Mann, 94, tied the knot after meeting at the gym where they still work out twice a week.
"I kept getting teased about dating a cougar," Alvin told The New York Times, laughing. "But the age difference never really bothered me because we just hit it off, and I wasn't about to let her go."
Alvin and Gertrude dated for eight years before she asked him to marry her.
"I asked him to marry me," she said with a chuckle. "I was tired of chasing after him."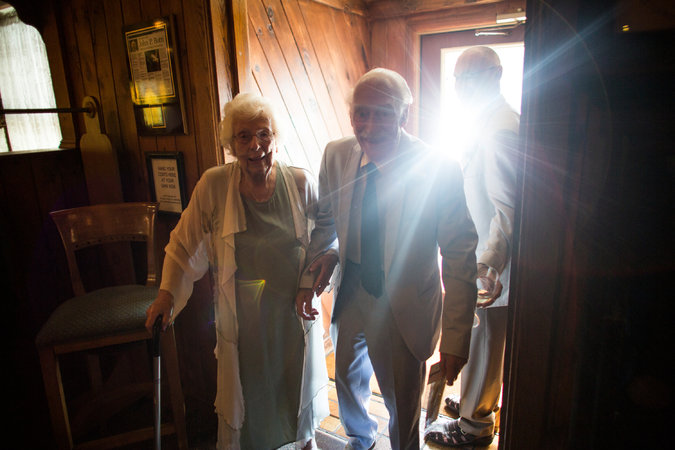 "People always ask what it is that keeps us young," Alvin said. "Of course, one part of it is medical science, but the bigger part is that we live worry-free lives; we do not let anything we cannot control bother us in the least."
---
Such a cute story! If you'd like to read the complete article from Sunny Skyz, you can read it here!
SOURCE: http://www.sunnyskyz.com/good-news/2338/98-Year-Old-Marries-94-Year-Old-After-Meeting-At-The-Gym
*Photos courtesy of Justin Gilliland / The New York Times*