Don't you just LOVE a good redemption story? These three triplets had to encounter so much at such a young age but if I've learned anything from this story, it's that you can simply just a book by it's cover. We can't simply judge our future because of our current or past circumstances because God always has something greater for us.
---
Overcoming the loss of both parents and stints of being homeless, Haley, Kassidy, and Sierra have defied all odds.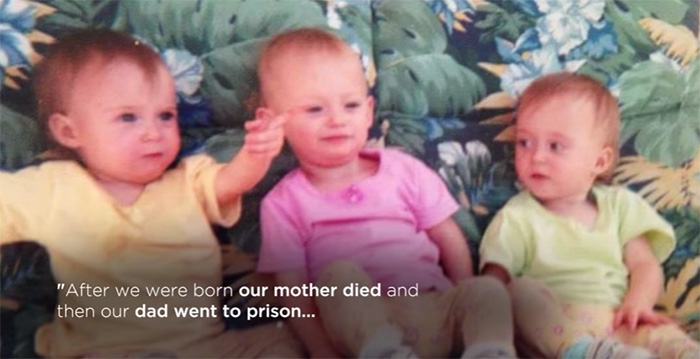 The Yeckes triplets' mother passed away when they were 3 months old. Their father went to prison. They lived with a grandmother, but since she didn't believe in schooling, they didn't go to school until they were eight years old.
Now, all three sisters are bound for college. Their amazing story inspired the local news station's (FOX 5) Surprise Squad to be there in secret for their graduation day!
Watch the Yeckes triplets receive the surprise of a lifetime below:
---
Isn't that incredibly awesome! This story continually reminds me that no matter what circumstances I've come from or I'm in now, it doesn't have to define our future!
To read more about this story from Sunny Skyz, you can click here! 
SOURCE: http://www.sunnyskyz.com/good-news/2291/Homeless-Triplets-Defy-All-Odds-Receive-Surprise-Of-A-Lifetime