I don't know what it is but something about tragedy really brings people together for all the right reasons and today I want to encourage us all to learn something after reading what the City of New Orleans did for Houston recently after Hurricane Harvey. Check it out: 
---
12 years after Katrina devastated New Orleans, Harvey rocked Houston. But New Orleans hasn't forgotten what Houston did for them – and they're ready to return the favor.
In the Sept. 10 edition of the Houston Chronicle, the City of New Orleans bought a full page ad to send Texans a stirring message of support.
"To our friends in Texas…"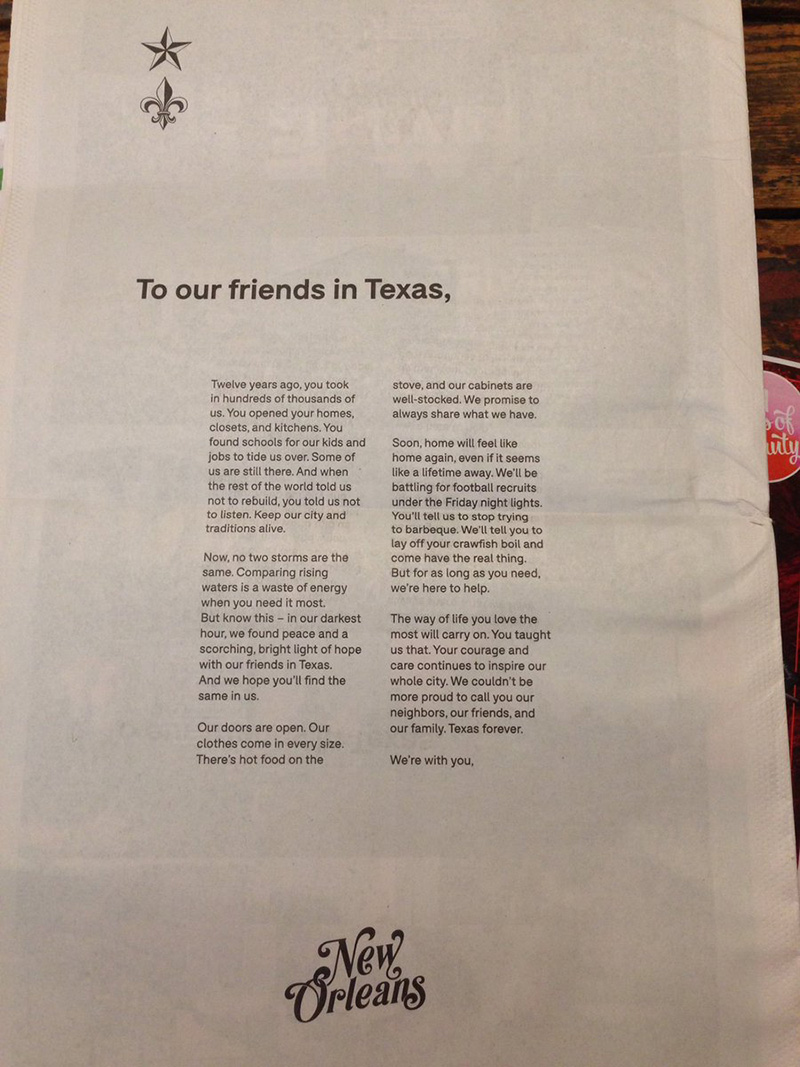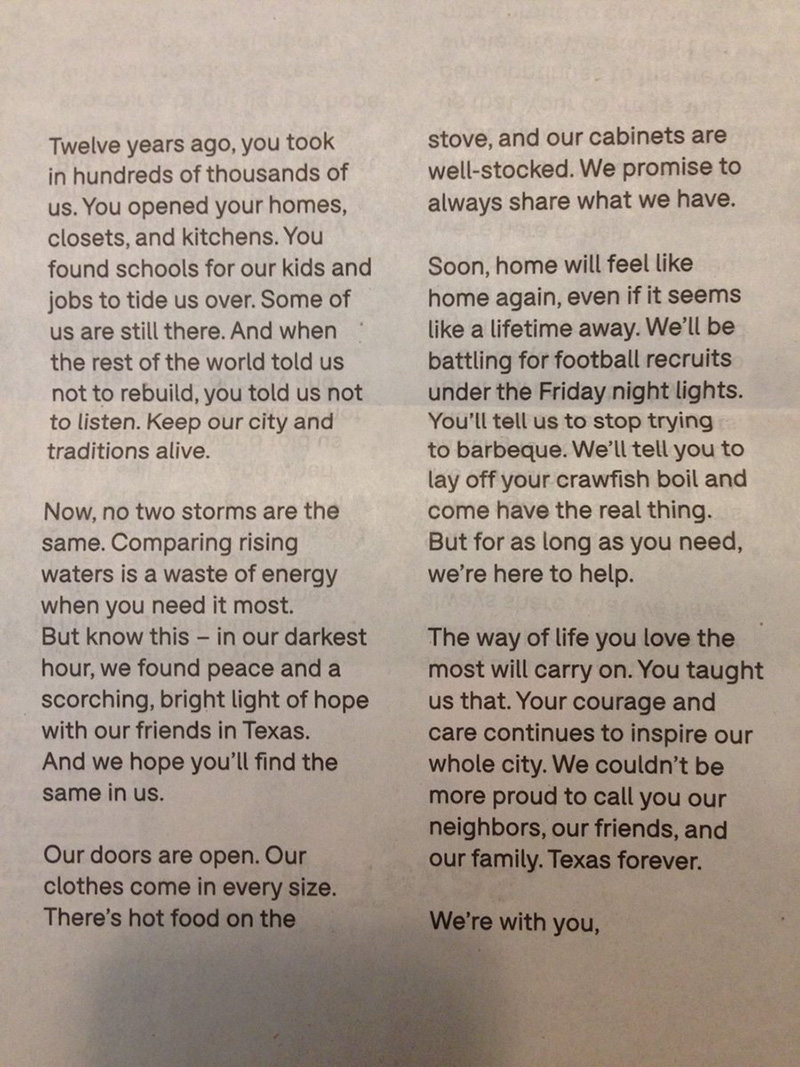 "This is a letter from the whole city," said the author of the letter Andrew Hunter, who works for New Orleans Tourism Department. "It's a small moment of hope and gratitude. Houston – and the entire Texas region, among others – was there for us when we needed help the most. We'll never forget the kindness of strangers turned lifelong friends."
---
This is beyond encouraging! We all can learn something from the city of New Orleans. If you'd like to read more on the story, you can find it here!
SOURCE: https://www.sunnyskyz.com/good-news/2383/New-Orleans-Buys-Full-Page-Ad-In-Houston-Newspaper-To-Give-The-City-Hope