Recently, we came across a story that really has had the internet "buzzing"! Sorry for the horrible pun there, you knew it was coming! Anyhow, check out the story below! 
---
A photographer in Massillon, Ohio has the internet buzzing in awe.
Kendrah Damis was hired by local beekeeper and honeybee rescuer Emily Mueller to do a maternity photo shoot — with a twist.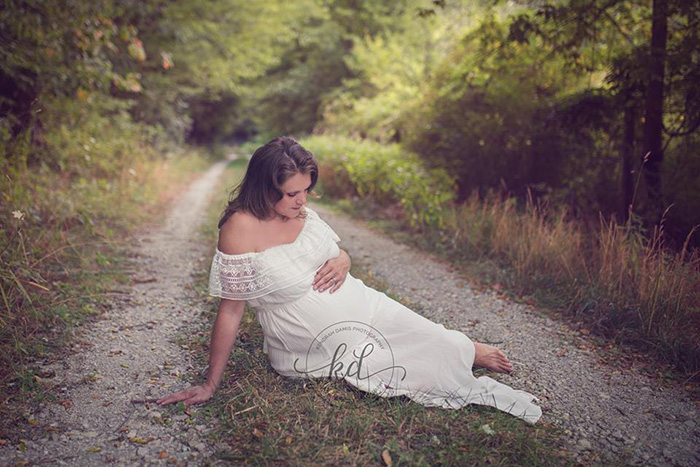 Since bees are such a big part of Emily's life, she came up with the idea of including a swarm of honeybees in her pictures.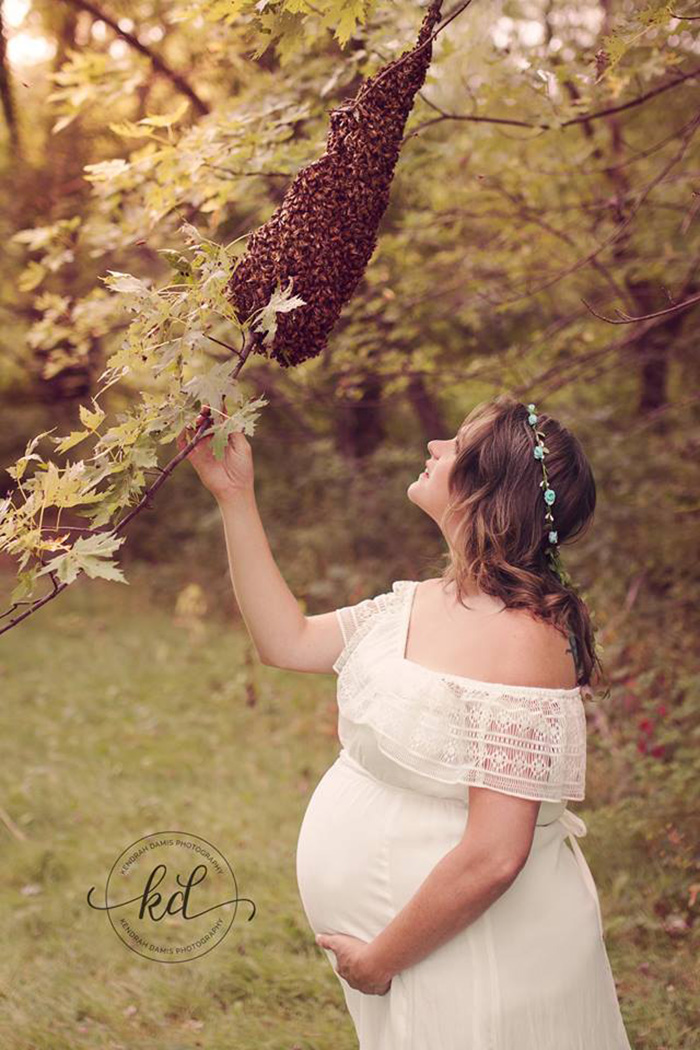 To get all the bees to join in the shoot, Emily simply put the queen bee in her hand and the rest all followed her!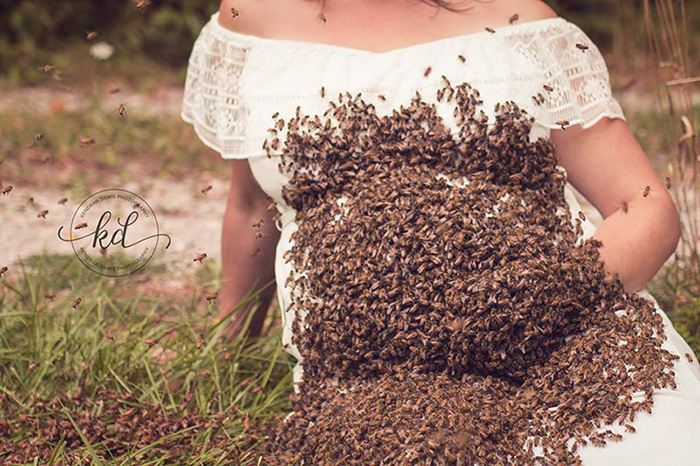 As one might imagine, the pictures from the session have gone viral.
Kendrah said she is surprised by all the positive responses the photos have gotten.
"I love that so many people get to see my work and hopefully get a better understanding of the docile honey bee."
Watch the video below to see the photo shoot in action:
---
Well isn't that something! If you'd like to read the full article from Sunny Skyz, you can read it here!
SOURCE: https://www.sunnyskyz.com/good-news/2364/This-Maternity-Photo-Shoot-With-Bees-Has-The-Internet-Buzzing
*Photos courtesy of Kendrah Damis Photography*