It's Spring Break! But for many parents who are home with their kids, it can be a trying time as they look to entertain their kids this week so let me give you some cool ideas to maximize this week for you and your family!
1. Klyde Warren Park Golden Portal 
If you've walked by Klyde Warren Park this week, you might have noticed a large gold shipping container situated amidst the greenery. Although the shimmery exterior is intriguing in itself, we're here to recommend that you take the time to step inside—that's when the magic really comes alive.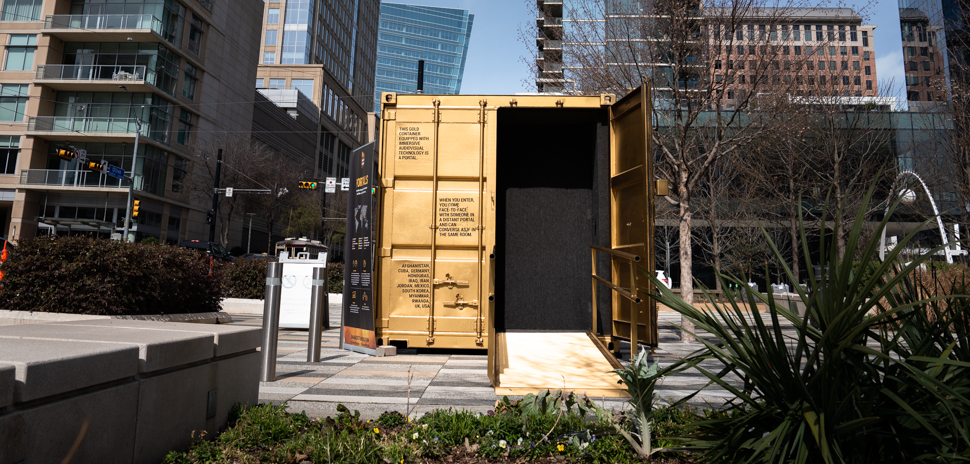 The giant gold box might appear to be random, but it's actually apart of a network of containers across the world, called Portals. Created by Shared_Studios, Portals are part of a global public art initiative created to give viewers an intimate social experience.
Entering a Portal Container means coming "face-to-face" with another person as if you're running into them on the street. The catch? The person you're connecting with could be located anywhere in the world.
Immersive audiovisual technology gives you the sense that you're in the same room as someone when in reality, they're inside an identical gold container somewhere else on Earth. Used for artistic collabs, musical jams, political discussions, shared meals, or profound conversations, Portals facilitate a connection between communities that otherwise wouldn't ever interact.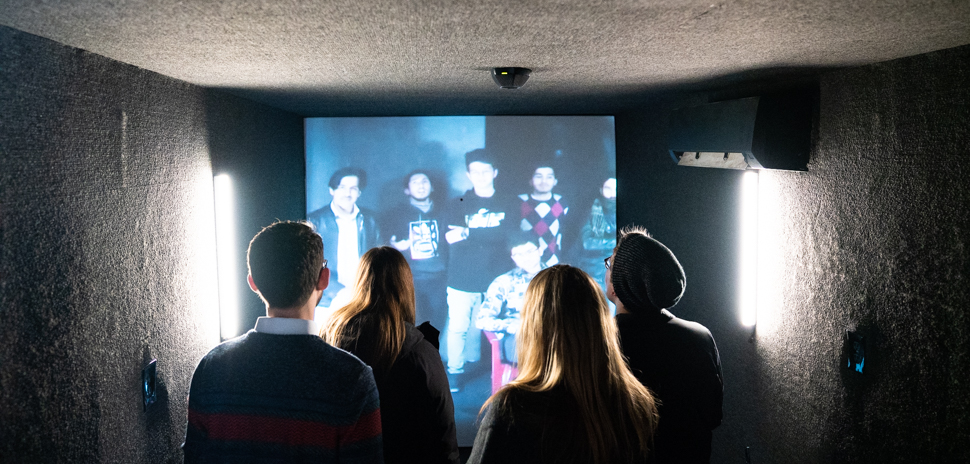 Whether it's refugees in Iraq, students in Honduras, or museum visitors in Manhattan, each Portal across the network of over 40 tells a story of the people inside and their surroundings.
And by stepping inside, Dallas-goers are now able to hear those stories.
2. Spring Break at Epic Central (Grand Prairie)
Do you want to make it an epic spring break? Head to EpicCentral Grand Prairie, where you'll find tons of family fun, adventure and entertainment at Epic Waters Indoor Waterpark, The Epic, and The GrandLawn Amphitheater. With an Epic Combo Pass, you'll enjoy tons of attractions and activities at both Epic Waters and The Epic, including sliding, swimming, surfing, and games, as well as contests, movies, classes, concerts – and more.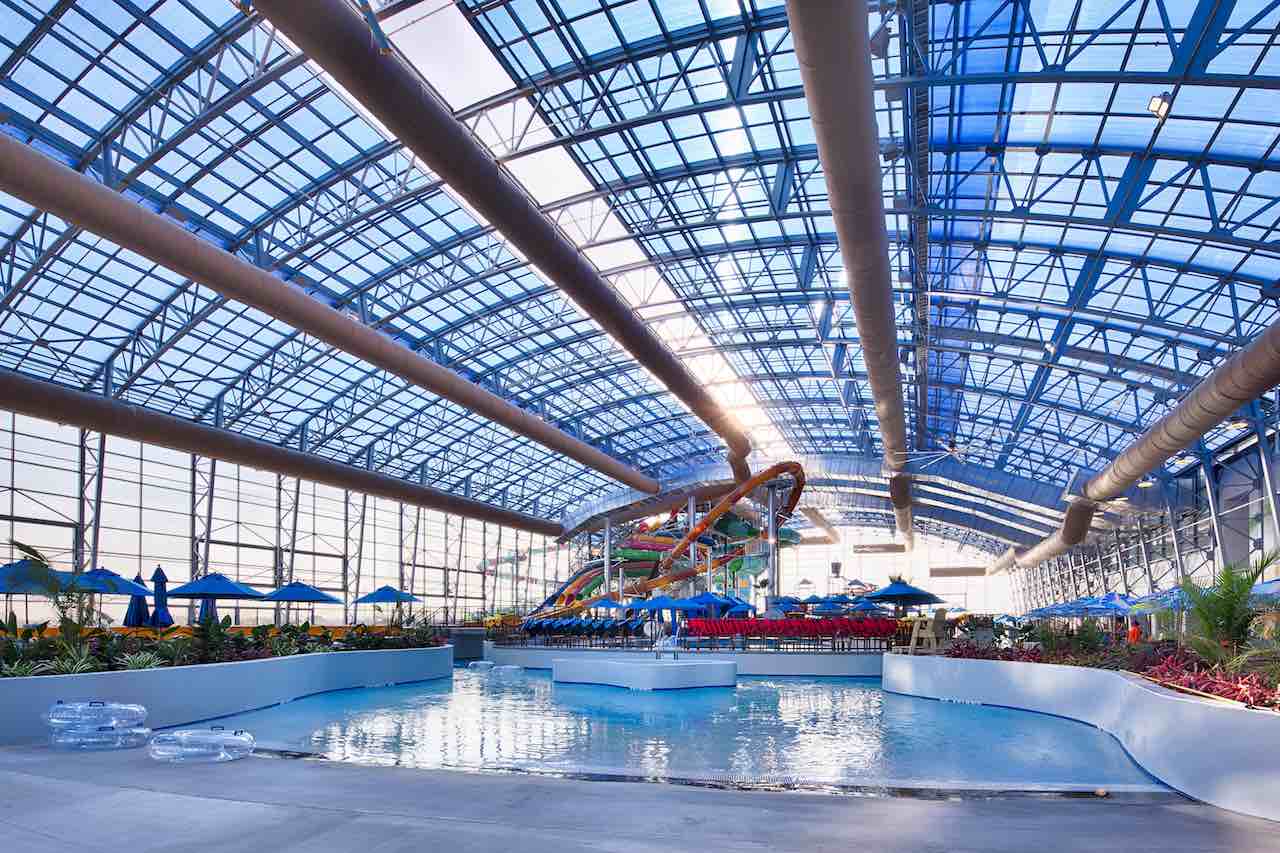 Additionally, free movies on the Grand Lawn, as well as a country music concert, are planned for multiple evenings throughout spring break. Pricing per person ranges from $25 to $40 for an all-day pass for adults and kids. Best of all, parking is free – and the show goes on no matter what the weather is doing outside, as almost all activities and attractions are indoors.
3. National Pi Day
National Pi Day might not be as exact as it was three years ago when it fell on 3/14/15 — or, in math language, 3.1415. But it's still a thing and has been since 2009 when Congress passed a resolution designating 3.14 as the day.
Yes, that seems kind of irrational, but that's kind of the point. Or part of the point. Or the symbol for the ration of the circumference of a circle to its diameter.
And ever since, celebrations of National Pi Day have been growing.
But Pi Day isn't limited to dessert. A lot of pizza places are getting in on the act as well. Here are some of the celebrations we've gleaned from press releases and social media.
B.J.'s Restaurant and Brewhouse: The menu here is enormous, but focus on the mini one-topping pizzas, which will be $3.14 on March 14. Dine-in only. Several DFW locations.
Blaze Pizza: The fast-casual chain is offering $3.14 pizzas on March 14. But let's not get too irrational here: Limit one pizza per customer, dine-in only. 5925 Convair Drive (Waterside), Fort Worth; 841 E. Lamar Blvd., Arlington; locations also in Frisco and the Colony.
Buttermilk Sky Pie Shop: The Colleyville location will offer $3.14 mini-pies on March 14. Nine-inch pies will be available for $20. 4712 Colleyville Blvd., Colleyville. Allen and Frisco locations will also offer deals; check stores' Facebook pages for details.
Cane Rosso: The Dallas-based Neapolitan-pizza mini-chain will offer $3.14 Margherita pizzas from 5 p.m. to closing on March 14. Dine-in only. 815 W Magnolia Ave., Fort Worth; locations also in Dallas, Carrollton, Fairview, Frisco.
Cicis: The pizza-buffet chain is offering a buy one adult buffet, get a second buffet for $3.14 on March 14 only. 50 North Texas locations.
Emporium Pies: You say Pi Day should be about the math? Go to this pie shop in Dallas' Bishop Arts District on Wednesday, recite pi to 20 digits from memory, and get a free slice of pie. Other things will be happening, and the shop's special-occasion Chicken Lickin chicken pot pie will be available along with the sweet stuff. 314 N. Bishop Ave., Dallas.
Judy Pie: The Grapevine pie shop will offer pie slices for $3.14 on Wednesday. Dine-in only; bring a small toiletry to donate to MHMR of Tarrant County. 11 a.m.-8 p.m., 520 S. Main St., No. 200, Grapevine.
Kroger: 8-inch bakery pies will be available for $3.14 (with a Kroger card) on Tuesday and Wednesday. Multiple North Texas locations.
Norma's Cafe: The Dallas-area diner mini-chain is known for its pies, and on National Pi Day, it will donate a percentage of its sales to the Dallas Millennial Club's nonprofit Millennials for STEM, according to the Norma's Facebook page. 1123 W. Davis St., Dallas; two other Dallas locations as well as locations in Frisco and Plano.
Pie Five: All specialty pizzas will be $3.14 on March 14. Limit one pizza per customer, dine-in only. More than a dozen North Texas locations.
Whole Foods Market: The upscale grocery store will offer a $3.14 discount on large bakery pies on March 14 only. "Pie varieties vary, but expect to find classic flavors in store," a release says. 3720 Vision Drive, Fort Worth; 801 E. Lamar Blvd., Arlington; 4801 Colleyville Blvd., Colleyville.
Your Pie: Another spot offering $3.14 pizzas, along with a chance at free pizza for a year and a couple of other prize giveaways. The Frisco location is the only one in North Texas right now, but just wait — more are coming. 5110 Eldorado Parkway, Frisco.
Thank you to the Star-Telegram for providing this information.
Stay tuned to Mornings with Jeff & Rebecca every day this week at 7:25 am as I add new events and attractions for you and your family to check out!
Do you love this? Want to see more? Consider becoming an iPartner with KCBI! GIVE NOW