We've all seen those beautiful images on social media that make those Bible verses stand out but have you ever asked, "how do I make one of those?" Well, now you can with the new Youversion Bible Lens app!
YouVersion Bible Lens is the app that transforms your everyday photos into profound, Biblically-based artistic shareable images. Bible Lens lets you take a picture, or point to one you already have. It detects not only objects in your photo, but more importantly, the Biblical themes of the moment that photo captured… and then suggests Bible verses to match!
If you're not convinced yet, just listen to the conversation we had on the morning show about it:
Now you can rediscover every moment through the lens of the Bible and it's all thanks to Bible Lens! Currently only available for download on Apple but Android is coming soon!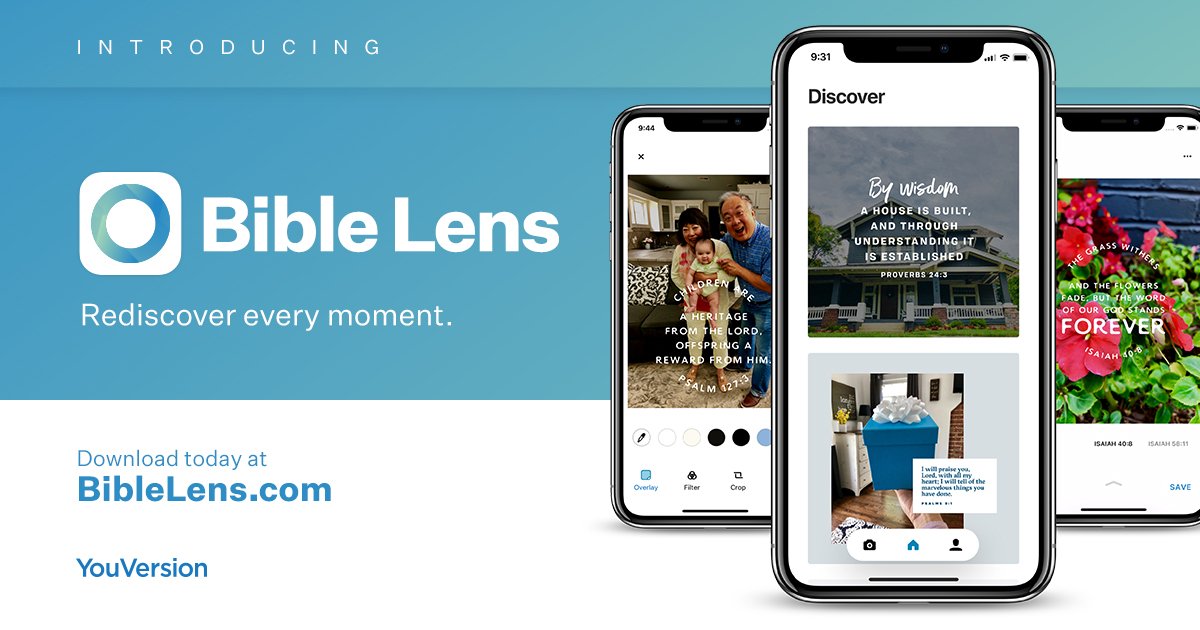 To learn more about how you can start using Bible Lens from YouVersion, click here!