Scholly helps scholarships find you. If you want scholarships then you want Scholly. There is free money for college out there, and Scholly has helped students just like you win over $100 million in scholarship awards. It's super simple, easy and accurate.
College is hard. Paying for it doesn't have to be. Scholly connects students and families with the best scholarship matches, fast, because we know that student success starts with affording college.
Scholly was created by Christopher Gray who won $1.3 million in scholarships through grit, sweat, and hustle. In realizing how broken and time consuming this process was, he created Scholly to make things much easier. Imagine growing up in deep poverty during a national recession in a single parent household. You have limited access to computers, no access to internet at home but have the desire to go to college. This was the story of Christopher Gray; a high school junior growing up in Birmingham, Alabama. Chris knew he wanted to achieve opportunities beyond his circumstances and with his mother unemployed, he knew that it would be a tough road ahead.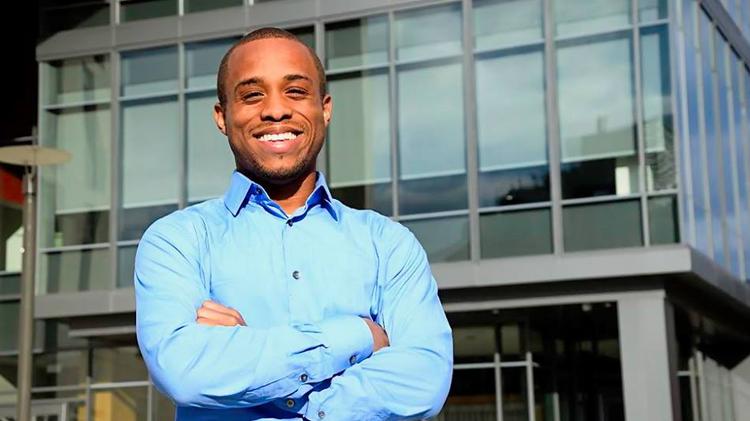 College is expensive, like really expensive. We know this. In fact, most of our team is just a few years removed (and a couple of us are still working on graduating). That's why we created Scholly. If you're a high school senior, current undergraduate, or graduate student in the U.S., or an international student coming to study in the U.S., our patented scholarship-matching platform will help you find free money for college by delivering a smarter, targeted list of scholarships that are uniquely suited to you. The Scholly mobile and web platform turns the long months of searching for free money for college into minutes. To help you win scholarships, Scholly also gives you free access to winning scholarship essays and advice. This app connects you to the Scholly web platform, allowing you to access your account wherever and whenever is most convenient for you.
The bottom line is that everyone should be able to afford access to a quality education, regardless of who they are, where they're from, or what they have. That's why our company's vision is to help all students achieve their potential, and why we grind every day to achieve it.
Hear the conversation we had about Scholly on the Morning Show:
With a free Scholly account, gain immediate access to Scholly's scholarship-winning essays, tips, and advice. Create a paid account and unlock access to Scholly's award-winning, personalized scholarship matching, and application tracking platform. It's only $2.99/month! Available for download on Apple and Android.
If you'd like to learn more about Scholly, you can find it here!