It's an incredibly busy Labor Day Weekend so take advantage of these wonderful events in your area! It's going to be a blast!
1. Fort Worth Electric Bike Tour (Pedego Electric Bikes – Fort Worth) – (Weekly from Wed – Sat) 10AM – 12:30PM)
The best way to experience Fort Worth is on an electric bike! Take a guided Pedego electric bike tour from the Near Southside, through Downtown, and along the bike trails of the Trinity River. You'll make sight-seeing stops along the way at the Fort Worth Water Gardens, JFL Tribute, Sundance Square Plaza, Panther Island, and arrive at the historic Fort Worth Stockyards to see an authentic longhorn cattle drive.
To learn how you can be a part of this, you can find all the information you need here!
2. Granbury Lake Fest (Granbury Square Plaza) – Sat. Sept. 1st – Sept. 3rd
Visit historic Granbury for a Labor Day weekend fest, Sept. 1–3. Designed to be great fun for both visitors and locals alike, the festival will include live music on the city stage in the Square, vendors, kids' games, petting zoo, and great shopping and dining with downtown merchants.
The fun extends to Lake Granbury with kayak, waterboard and tube rentals, a fishing tournament and surrey rides to the Square and parks.
Don't miss the big fish fry on the Square, Saturday from noon until 6 p.m. Eat your fill of fried fish and fixings, hot dogs and beans for $8.
A lighted boat parade on Lake Granbury is scheduled for Sunday at 8 p.m.
To get more information, you can find it here!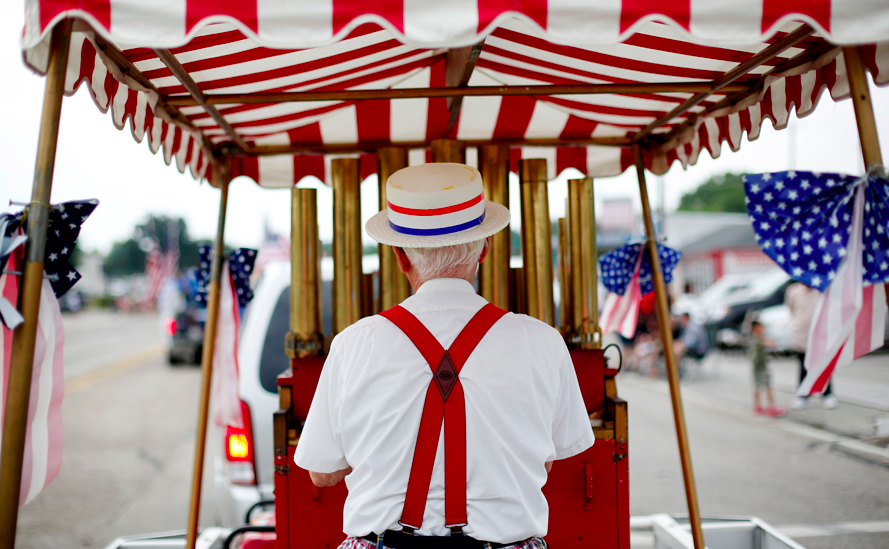 3. Garland Labor Day Parade & Festivities (Historic Downtown Garland) – Mon. Sept. 3rd – 9AM
The Exchange Club of Garland hosts the 73rd community parade featuring local bands, sports groups and floats winding through the streets of downtown Garland. The parade route starts at Glenbrook and Ave. D, travels north on Glenbrook, east on Main to 5th St. then north to Austin.
Following the parade, gather at the Square for a classic car show.
Kids ages 10-18 can register to compete in an Iron Chef-style Kids BBQ Competition. $25 registration includes food, supplies, grills, tools, apron and mittens. Entrants can keep their BBQ tools, apron and mittens as souvenirs.
To learn more about this amazing event, you can click here!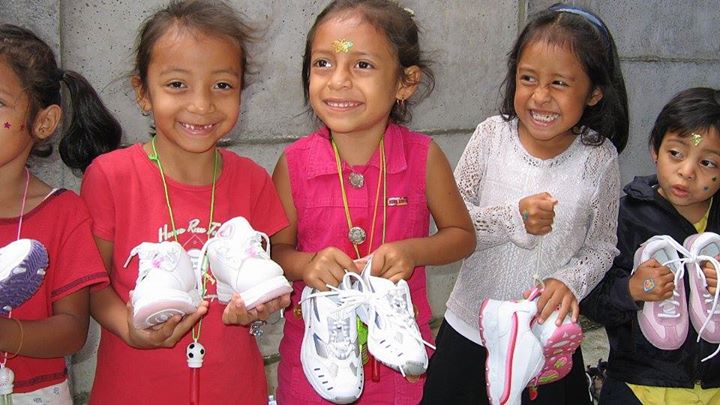 4. KCBI's Summer of Service Lifeway Drop-Off w/ Jay Allen – (Lifeway in Mesquite) Fri. August 31st – (3PM – 6PM)
The new pair of shoes that you drop off by this Friday, August 31, for Shoes for Orphan Souls could change not only a child's life, but a whole family. Get ready for back to school with your kids by bringing a new pair of athletic shoes to any Lifeway Store in the area or at other drop-off locations listed here. Get a 15% discount on your Lifeway purchase when you mention that the shoes are for KCBI and the Buckner DFW Shoe Drive. While all sizes are welcome, the biggest need this year is for boys' shoes, sizes 1-5, and girls' sizes 4-5.
Friday is the FINAL DAY to drop off a new pair of shoes for a child in need as they get back to school! COME, MEET KCBI's Jay Allen between 3pm and 6pm! BRING a pair (or more!) of new shoes to the Lifeway Christian Store in Mesquite, 18775 Lyndon B Johnson Freeway. Help us send kids back to school, not only in style, but with HOPE! And sign up to WIN a $100 Amazon Gift Card! THANK YOU, in advance, for making an eternal impact in a child's life!
For more information about how you can partner with us for our Summer of Service, click here!
5. West Fest (Westfest Fairgrounds – West, Texas) – Fri. Aug. 31st – Sun. Sept. 2nd (5:30PM – Midnight)
Head for the town of West, about an hour's drive south of D-FW, for this annual celebration of the area's Czech heritage. Visitors can enjoy polka music and dancing, arts and crafts, carnival rides, a parade of costumes, and delicious kolaches and other Czech food.
Friday 8/31:
Friday Night Preview Party with music by William Clark Green.
Saturday-Sunday 9/1 & 9/2:
Westfest is in full swing on Saturday and Sunday with live music by a number of polka bands, including Brave Combo, and dancing from noon until midnight in 2 pavillions. Other highlights include a downtown parade at 10 a.m. on Saturday, the Miss Westfest Contest, a Sunday Polka Mass, Kolache Eating and Kolache Baking Contests.
Tickets can be purchased in advance on the website or at the gate. Festival passes and carnival armbands are also available.
Get your tickets and info here!